Apple pie
- roasted apples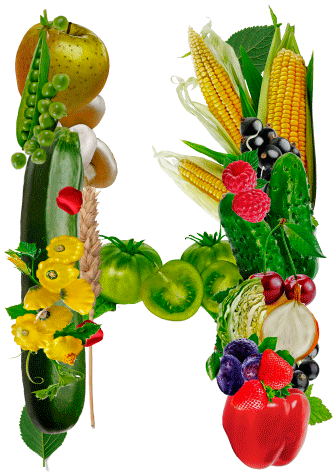 Home Flavors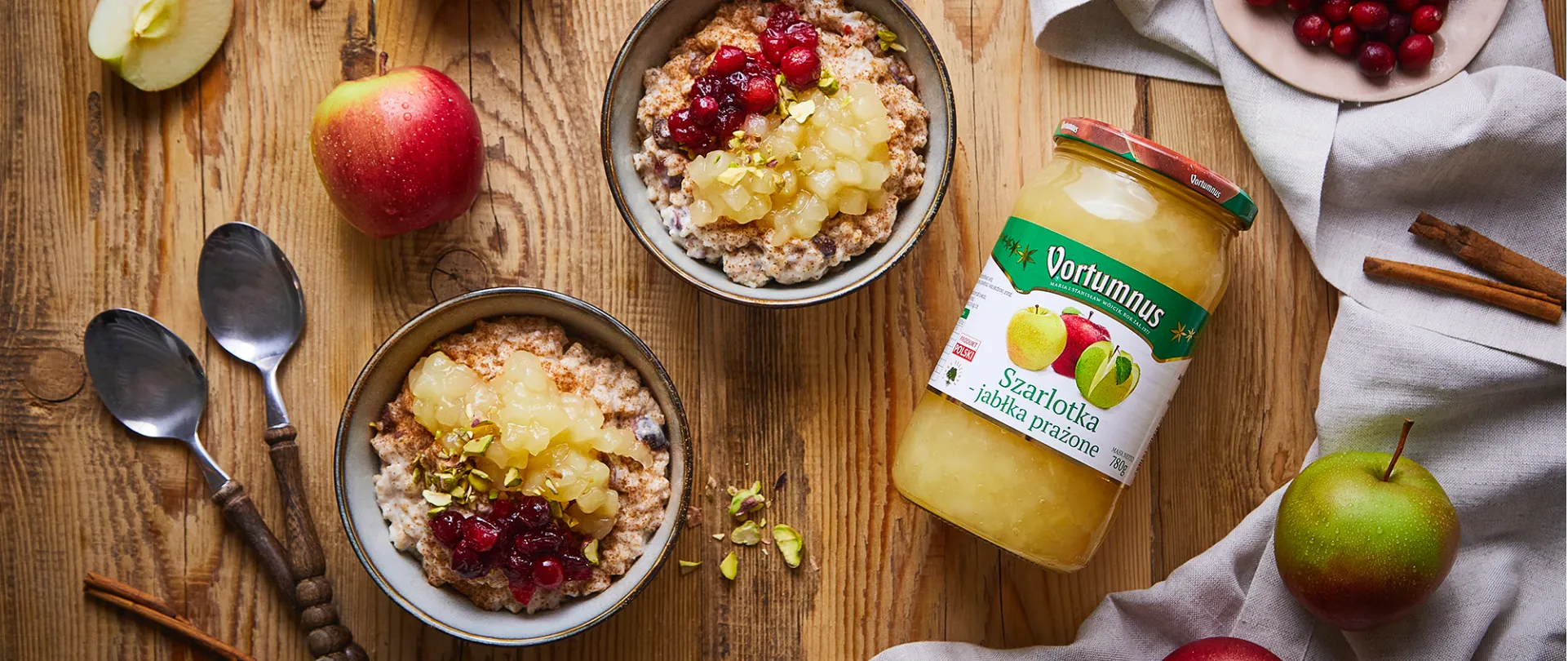 Smelling the baked cake is one of the most beautiful experiences in the world ... Mmmm... Apples, cinnamon. Sweet and spicy ...
Apple pie is the smell of home, order, safety and closeness.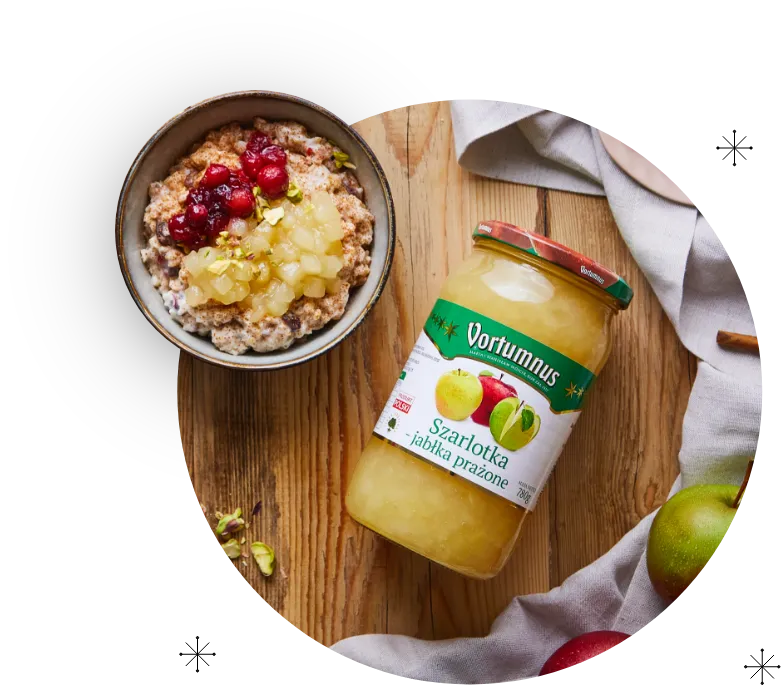 Apple pie - roasted apples
780g
A good host is happy to offer guests all of his prosperity.
A great host will make sure that they do not run out of anything, even out of season! Do you have any idea how our apple pie is made? First, carefully cut the apples into cubes of almost the same size, add a little sugar and roast them, and then serve in easy-to-open jars. And that's all year round!
Check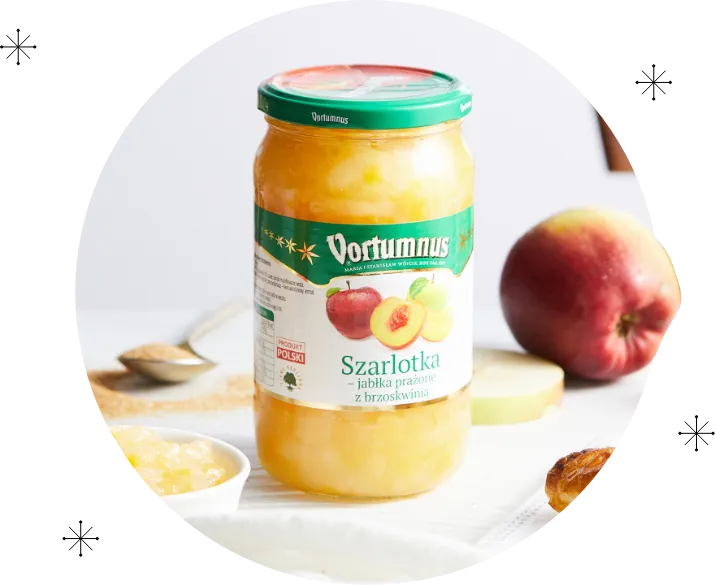 Apple pie - roasted apples with peach
780g
It is widely known that a tasty dessert can overshadow even the most delicious dinner. If this addition is cookies with our Apple Pie - roasted apples with pieces of juicy peaches - congratulations on your choice!
Check
DID YOU KNOW..?
The Polish apple pie "szarlotka" is named after the Empress of Russia, sister-in-law of Tsar Alexander I. The confectioners prepared especially for him a baking called "charlotte russe", which soon became extremely popular.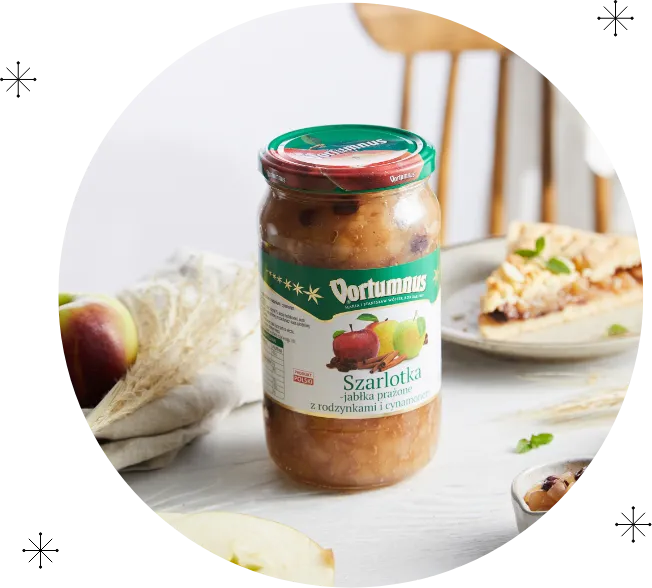 Apple pie - apples roasted with raisins and cinnamon
780g
We give our word - every time we bake an apple pie, it's hard for us to resist eating it straight from the mold.
This wonderful apple-cinnamon aroma and an incredibly inviting crumble topping keep asking you to reach for it - despite the very high temperature! This is due to the key ingredients, including of course our Apple Pie - apples roasted with raisins and cinnamon, for the production of which we use fresh apples from Polish orchards and a very small amount of sugar. The very thought makes our mouth watering...
Check