Gherkins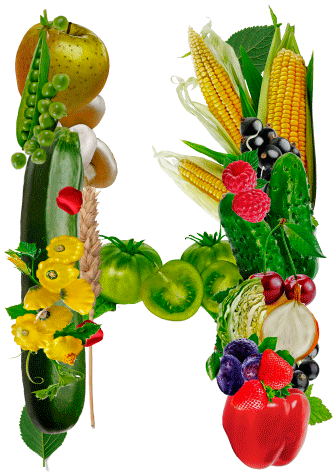 Home Flavors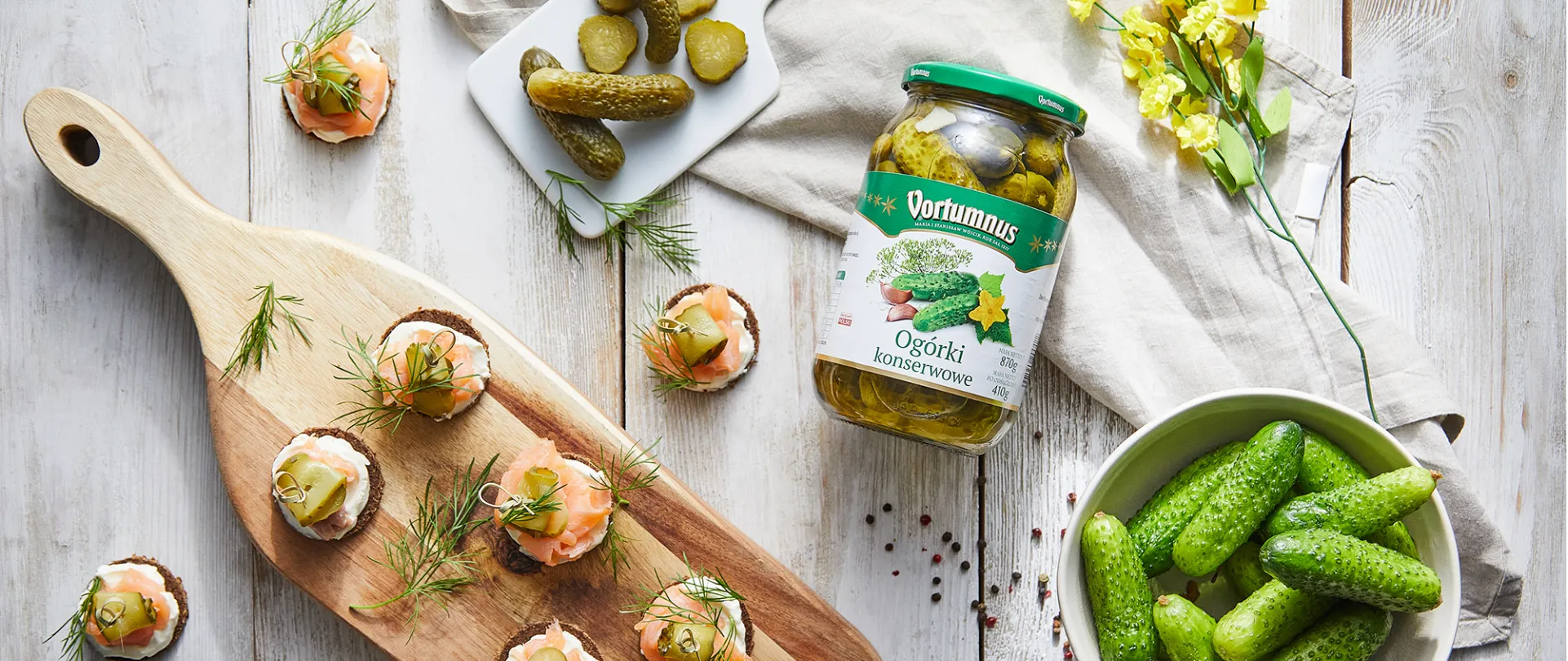 We often come back to cucumbers for a reason.
They are delicious and suitable for any occasion.
Crunching and nibbling are never enough!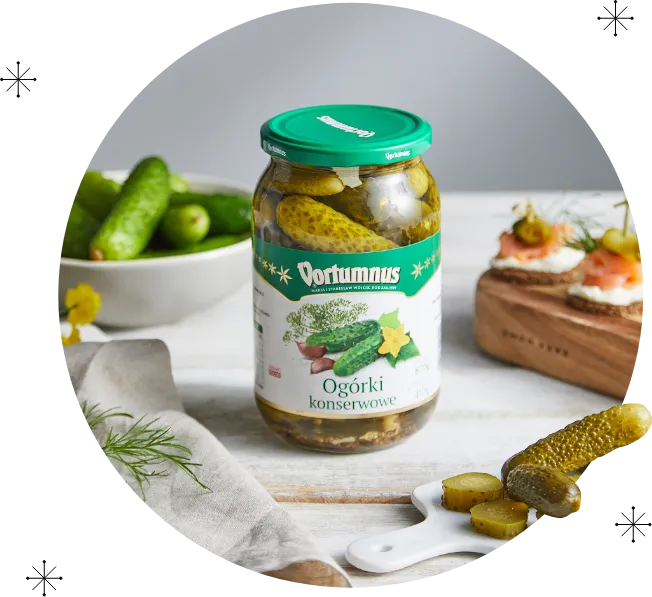 Gherkins
660g, 870g, 1550g i 4000g
Cucumbers were one of the first vegetables that Maria and Stanisław Wójcik started growing in the 1970s in Podkarpacie, thus creating the history of the Vortumnus brand and Polish preserves. Importantly, today we still use the same recipes and traditions that guided the founders of the company.
One of the examples of this iconic flavor is our pickled cucumbers
Check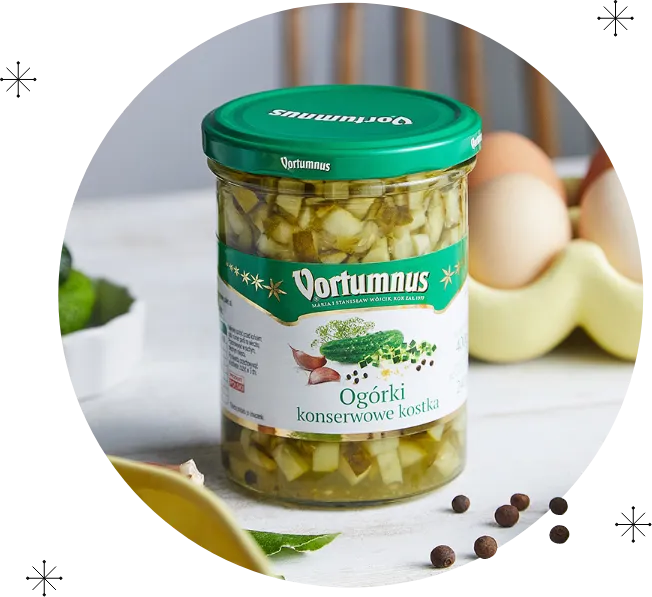 Gherkins - cubes
460g i 860g
Polish cuisine, perhaps the most willingly in the world, uses cucumbers - in every form, shape and in many ways. Crunchy, diced, immersed in an aromatic pickle and delicately spicy. Of course, we are talking about our gherkins. Their recipe is one of our best kept secrets, and while we can't share the recipe - we're happy to share the flavor!
Check