Mushrooms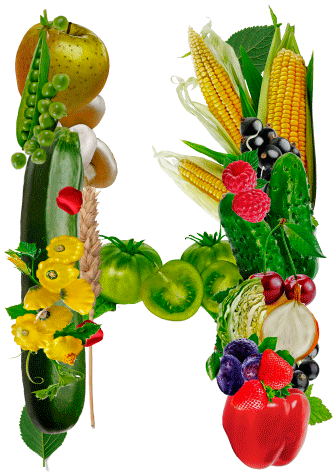 Home Flavors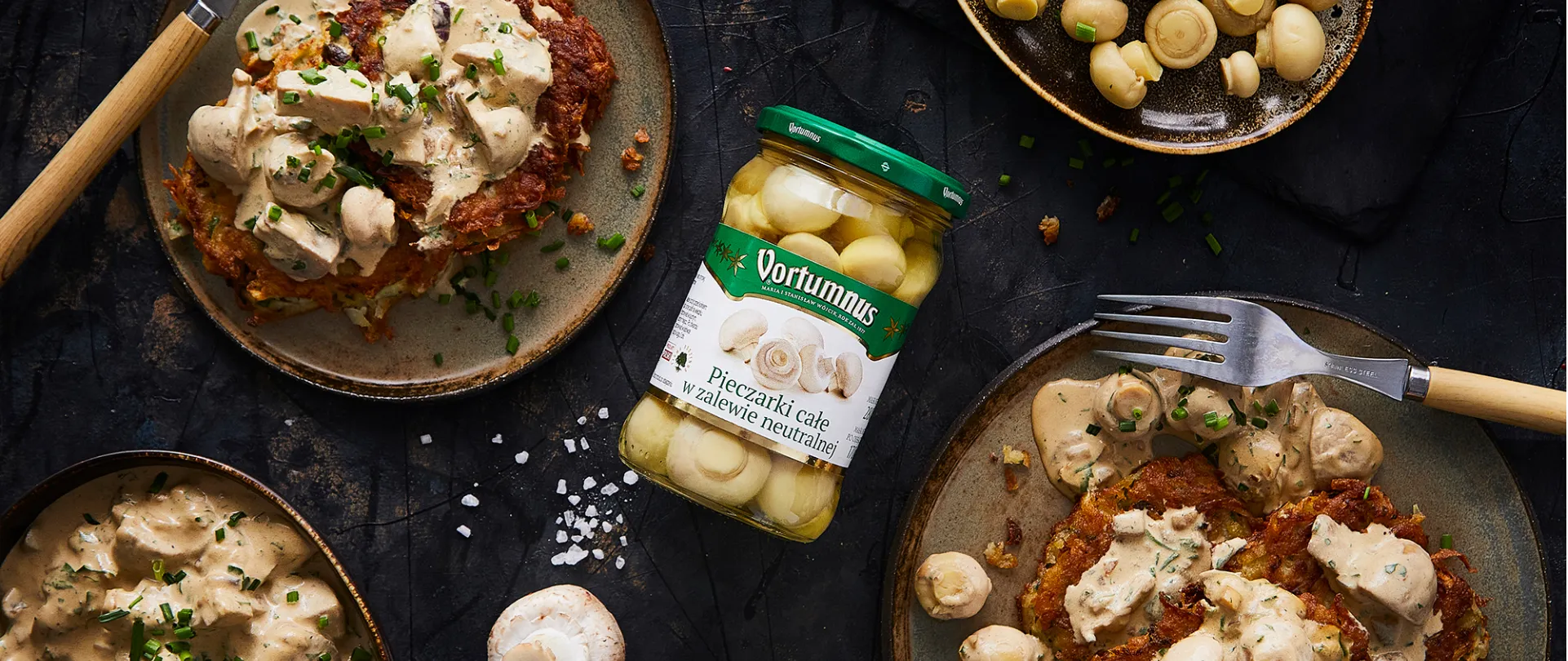 We appreciate their flavor and add them to dishes.
The advantage of mushrooms is not only their mushroom aroma, but also their nutritional value.
They are low in calories, so you don't have to limit yourself!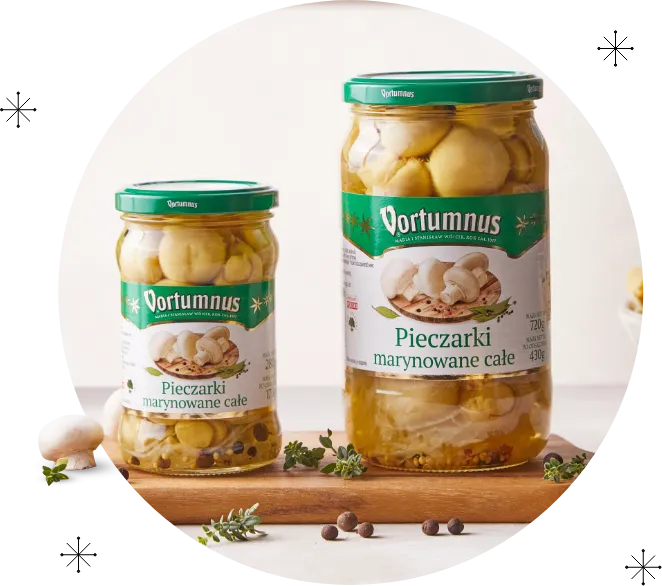 Marinated mushrooms, whole
280g, 720g i 4000g
They perfectly emphasize the flavor of meats - also grilled ones. They are perfect for finger food, sauces and sandwiches. You can decorate all kinds of dishes with them. We even know people who just eat them with a spoon from a jar! Ways to use pickled champignons are limited only by our imagination! However, their quality has no limits!
Check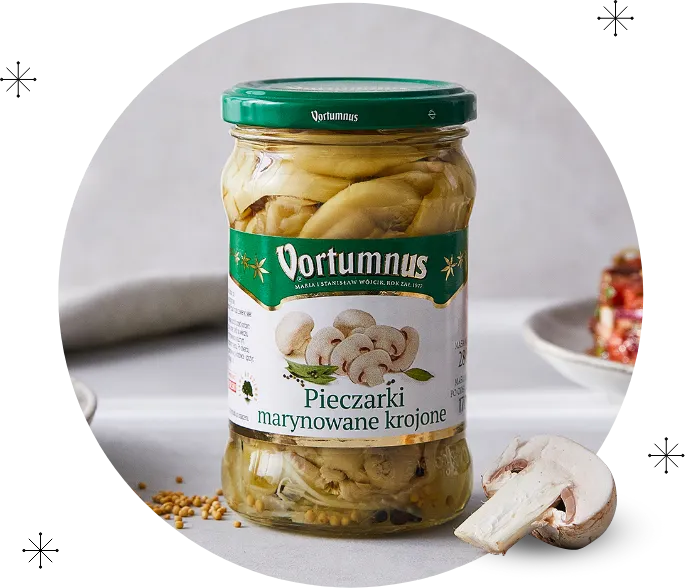 Marinated mushrooms, sliced
280g
Quality, tradition and unchanging recipes - this is what we are guided by when preparing products for you. We slice our carefully selected champignons and pour over the seasoned marinade. Prepared with the heart for 45 years!
Check
DID YOU KNOW..?
Mushrooms are a good source of vitamin D, essential amino acids and iron, which are ingredients that people who do not eat meat may be lacking.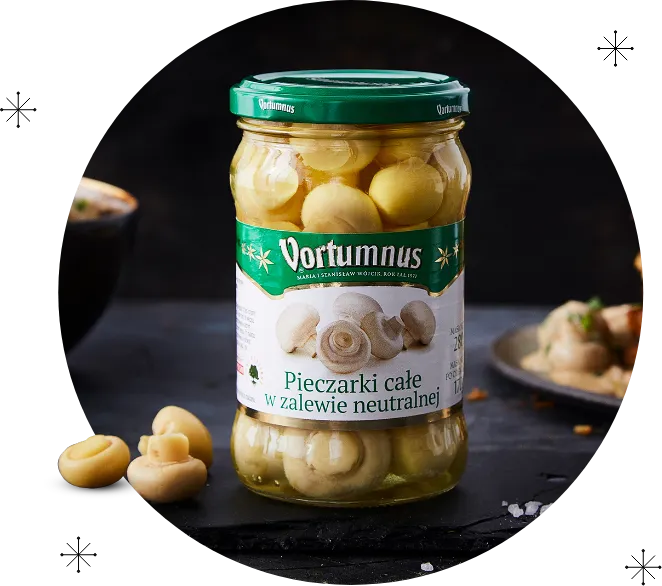 Mushrooms neutral brine, whole
280g
For salads, scrambled eggs, pasta, sandwiches, soups and many other dishes and snacks. We cut our traditional mushrooms into slices for you, dip them in a delicate pickle and wait calmly until they reach the level of perfect flavor and you can try them!

Check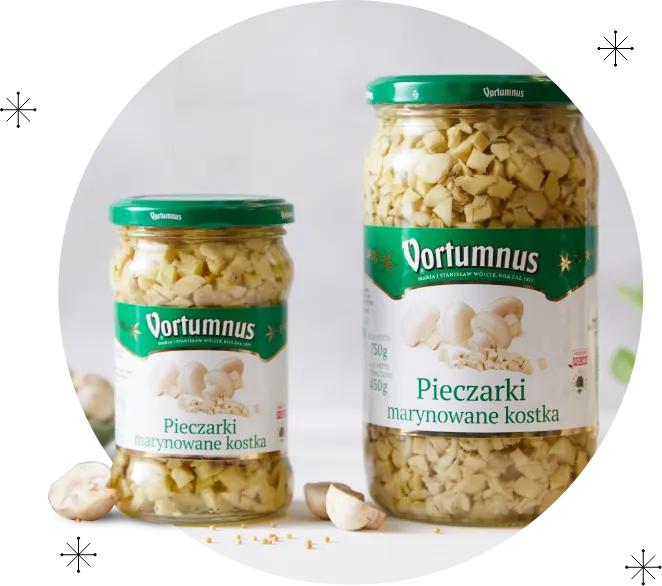 Marinated mushrooms - cubes
300g i 750g
Guests knock on the door and you have no idea for an instant salad?
Just take it easy .... Reach for marinated mushrooms - cubes, add what you like best, for example grated cheese, canned peppers and corn.
Mix it up and it's ready! Marinated mushrooms – cubes are also perfect as an addition to steak tartare or sauces.

Check