Jams with fruit pieces
Confectionery
Dessert fruits in gel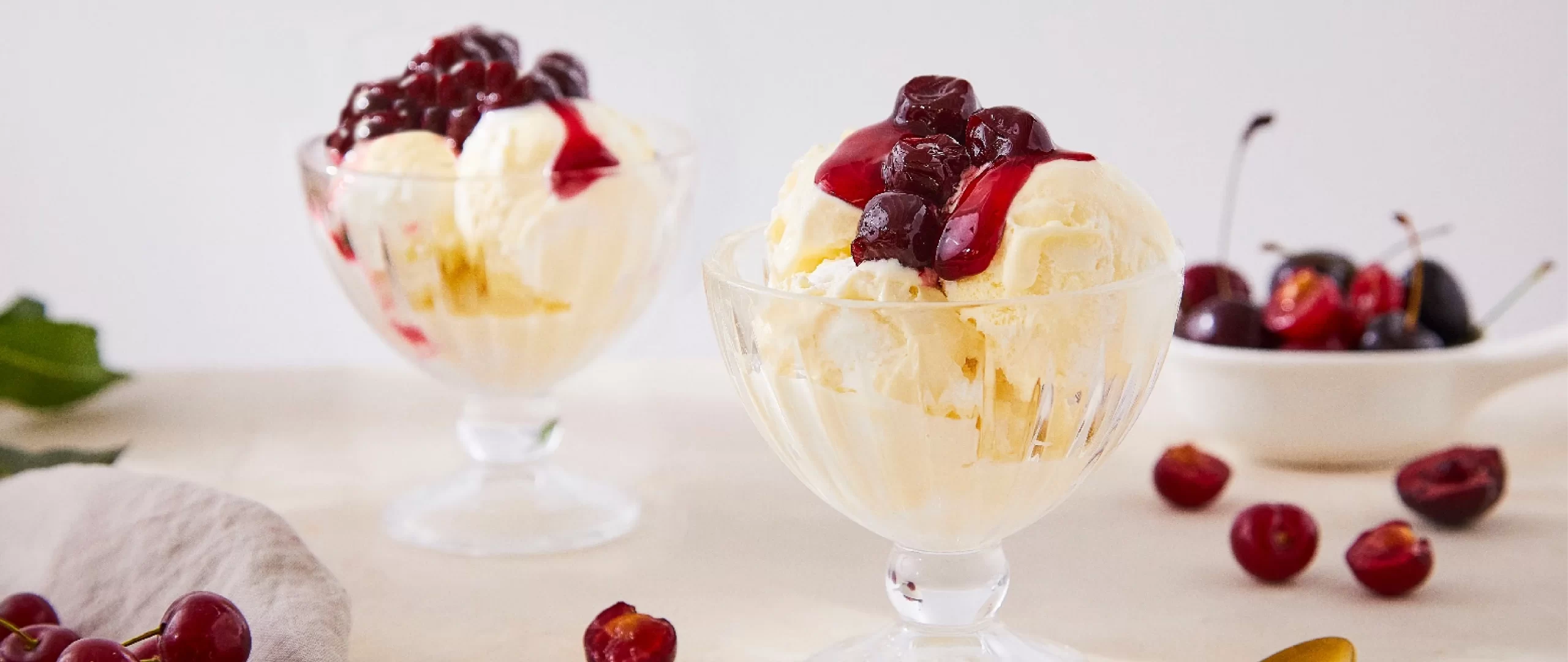 Candied fruits
in syrup
Product obtained by saturation with sugar syrup of fruits with an addition of food acids, preservatives, colourings and flavourings.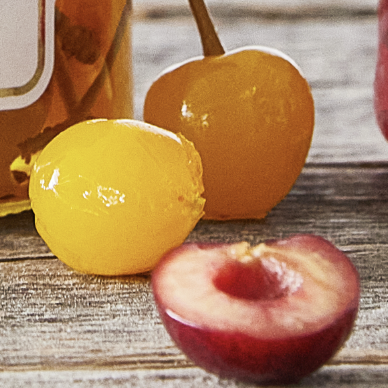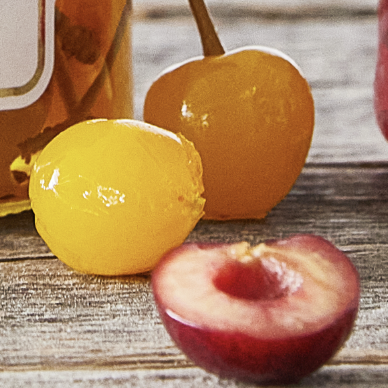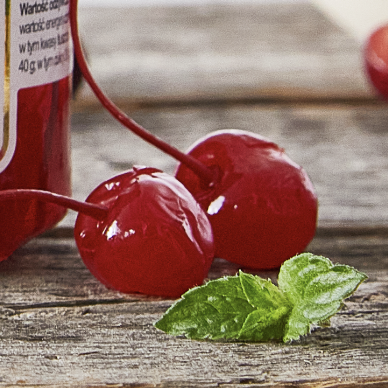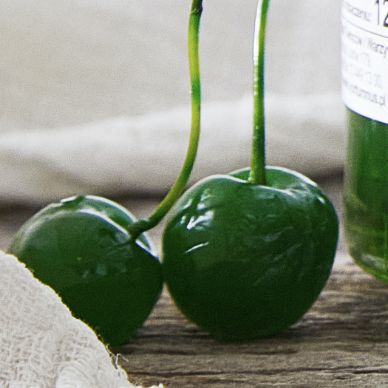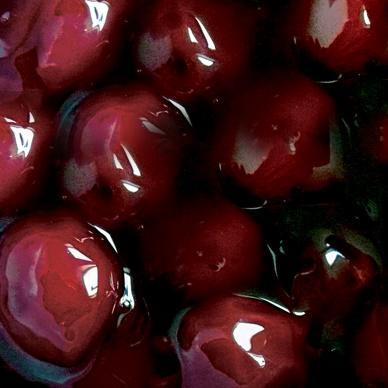 Yellow maraschino cherries
Properties
Long expiry period, possibility to freeze and bake inside and outside the cake, wide range of colours and shapes. Drained syrup can be used for cakes (instead of sugar) giving them colour, taste and aroma.
Application
Addition to cakes (fruitcakes, pound cakes, cheesecakes, gingerbreads and others), decoration for cakes, biscuits, desserts and ice-creams.
Yellow maraschino cherries
Red maraschino cherries
Green maraschino cherries
Sour cherry in syrup
Specification
Product
name

Type of
packaging

Nett
weight


Multipack

Shelf
life

Yellow maraschino cherries
870 g
4 / 96 / 7 / 672
720 days
Red maraschino cherries
870 g
4 / 96 / 7 / 672
720 days
Green maraschino cherries
870 g
4 / 96 / 7 / 672
720 days
Sour cherry in syrup
7 kg
20 / 4 / 80
360 days