Plum jam
Confectionery
Fruit-flavoured jams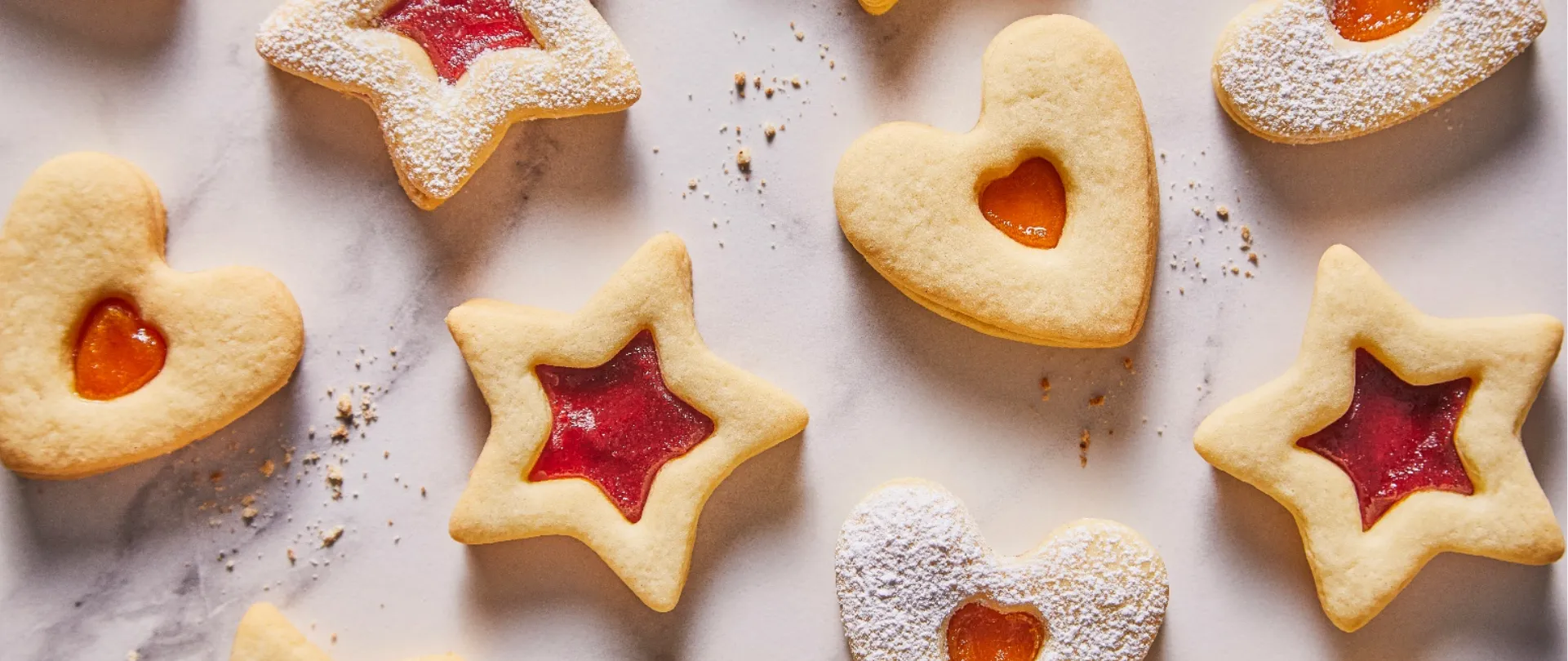 Flavoured
marmalades
Flavoured marmalades are products of appropriately gelled consistency obtained by cooking fruit paste with an addition of sugar, food acids, preservatives, colourings and flavourings.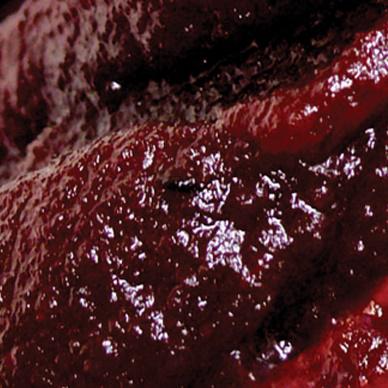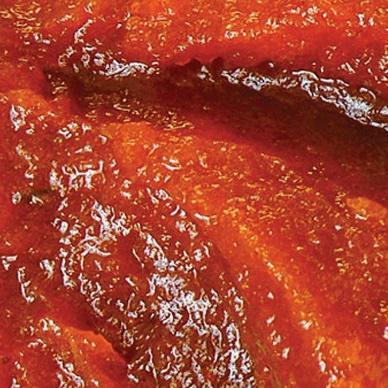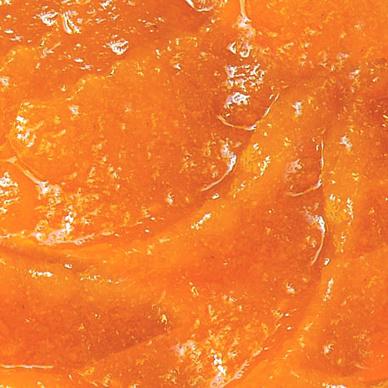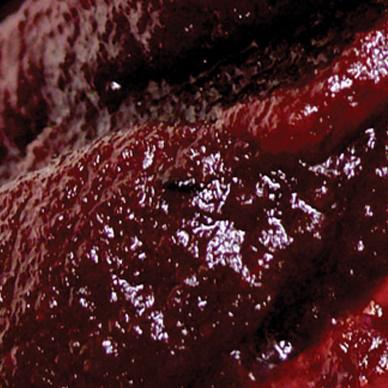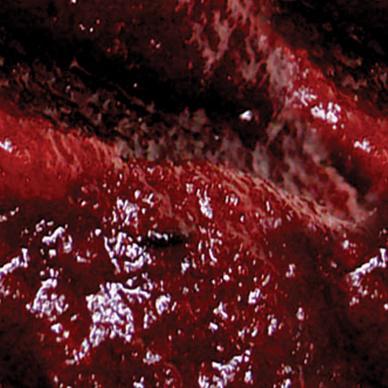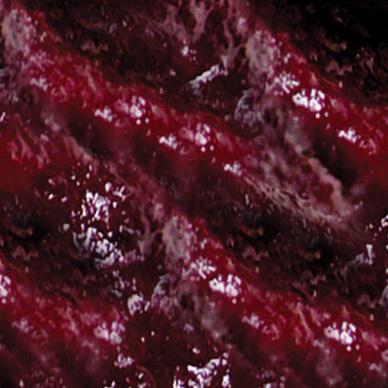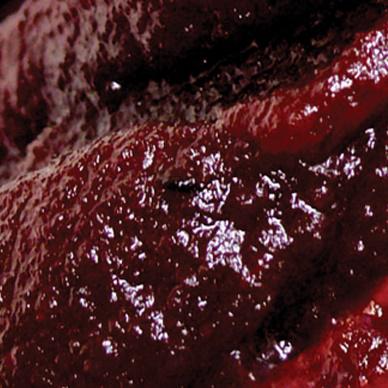 Rose-flavoured marmalade
Properties
The best known and basic semi-finished product for bakery and confectionery industry, thermostable, can be used for baking both outside and inside of cakes, during baking they do not change their shape.
Application
For baking cakes and shortcrust pastries, small yeast cakes (crescent rolls, teacakes), puff pastries inside and outside, for filling after baking e.g. doughnuts.
Rose-flavoured marmalade
Multifruit marmalade
Peach-flavoured marmalade
Apricot-flavoured marmalade
Blueberry-flavoured marmalade
Strawberry-flavoured marmalade
Sour cherry-flavoured marmalade
Multifruit marmalade for stuffing
Rose-flavoured marmalade for stuffing
Specification
Product
name

Type of
packaging

Nett
weight


Multipack

Shelf
life

Multifruit marmalade
13 kg
12 / 5 / 60
240 days
Multifruit marmalade
25 kg
8 / 4 / 32
240 days
Rose-flavoured marmalade
13 kg
12 / 5 / 60
240 days
Rose-flavoured marmalade
25 kg
8 / 4 / 32
240 days
Flavoured marmalades:
- peach
- apricot
- blueberry
- strawberry
- sour cherry
13 kg
12 / 5 / 60
240 days
Multifruit marmalade for stuffing
25 kg
8 / 4 / 32
240 days
Rose-flavoured marmalade for stuffing
25 kg
8 / 4 / 32
240 days