Natural sour soup
500ml glass bottle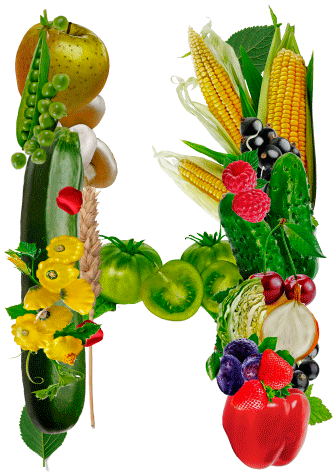 Home Flavors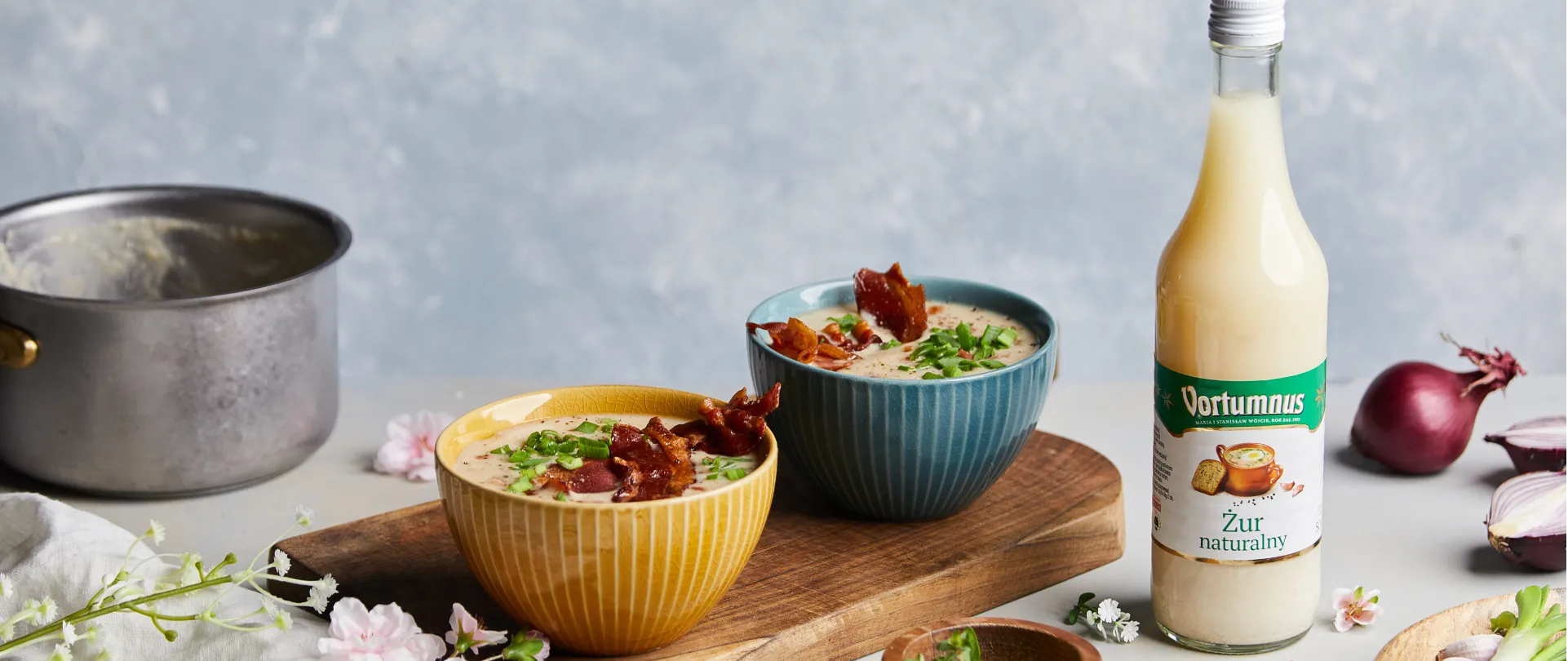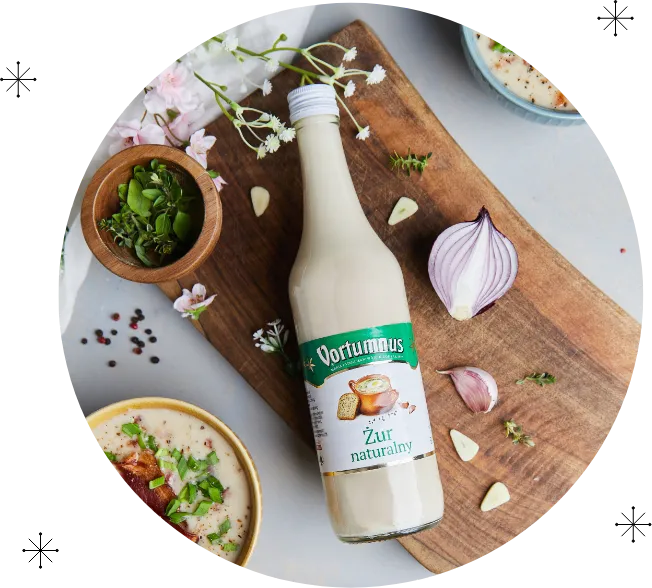 Natural sour soup 500ml glass bottle
500g
The traditional Polish sour soup is - next to, among others, bigos and pork chops - one of the flagship components of Polish cuisine.
For years, it has also been one of those Polish dishes that delight gourmets around the world the most.
The secret of this flavor lies in a properly prepared leaven, the original recipe of which is at least several hundred years old.
The naturally pickled Vortumnus sour soup follows this tradition and has been produced according to the same recipe from the very beginning.
And you can feel it perfectly in its flavor!