Roasted apple
Confectionery
Apple pie filling Premium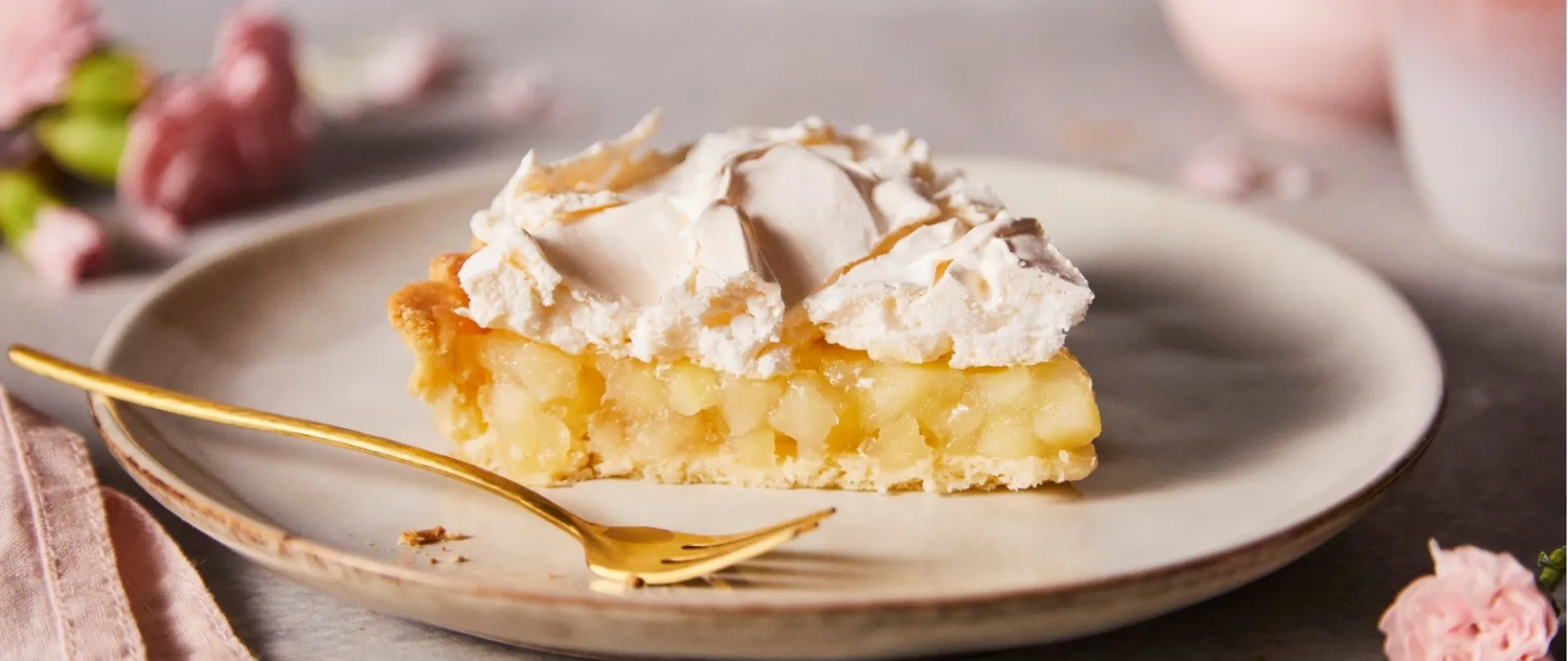 Apple pie filling Premium
90 % Segments / Cubes
Product obtained by roasting fresh apples crushed into cubes and segments. It is characterised by crunchy apple pieces, natural flavour and aroma.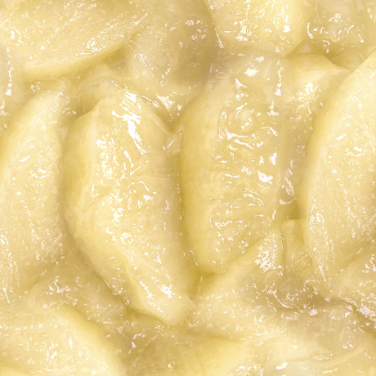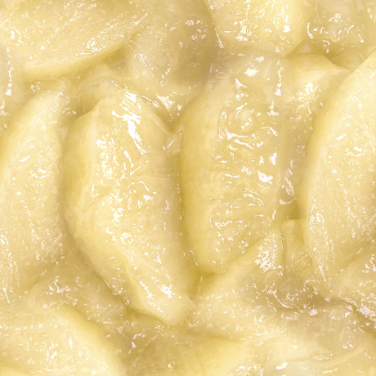 Apple pie filling Premium
– Roasted apple Extra Segments
Properties
Thermostable product, ready to use. It can be used for outside and inside baking of pastries replacing fresh apple. Low in calories due to little sugar content. Stable while cutting the dough. Product is suitable for freezing. Fruit content: 90%.
Application
Apple pie - shortcrust, yeast cake, tart, sponge cake rolls, strudel, yeast buns, dessert topping, in gastronomy for pancakes, omelettes, rice, pasta, dumplings.
Apple pie filling Premium
– Roasted apple Extra Segments
Apple pie filling Premium
– Roasted apple Extra Cubes
Specification
Product
name

Type of
packaging

Nett
weight


Multipack

Shelf
life

Apple pie filling Premium– Roasted apple Extra Segments
11 kg
12 / 5 / 60
180 days
Apple pie filling Premium– Roasted apple Extra Segments
5 kg
20 / 4 / 80
180 days
Apple pie filling Premium– Roasted apple Extra Segments
(customised product)
4,25 kg
24 / 6 / 144
720 days
Apple pie filling Premium – Roasted apple Extra Cubes
11 kg
12 / 5 / 60
180 days
Apple pie filling Premium – Roasted apple Extra Cubes
5 kg
20 / 4 / 80
180 days
Apple pie filling Premium – Roasted apple Extra Cubes
(customised product)
4,25 kg
24 / 6 / 144
720 days